property management for homeowners and investors
Free Rental Price Evaluation
Whether you're a first-time homeowner or a investor, we'll personalize a property management plan that meets your needs and help you generate the most value possible from your property.
Marketing
We quickly market your property. Our team uses digital & traditional tools to reach a large audience.
Inspections
Our team schedules regular inspections to monitor your home's health & enforce the terms of the lease.
Tenant Screening
We thoroughly screen every application we receive, keeping you and your rental home protected.
Finance Reporting
Easily track your property performance, with detailed profit & loss statements, tax paperwork, and inspection notes.
Rent Collection
We handling all billing for your property, collect payments, and ensure you receive your rent on time.
planning
You're a homeowner or an investor, we'll make a property management plan that meets your needs.
Maitenance
When something goes wrong, it's essential to quickly resolve the issues. We handle maintenance requests & coordinate with trusted vendors.
Hire property manager
Looking to protect your investment and protect your property? Partner with us to have establish a trusted relationship.
Minimize Your Stress and Maximize Your Returns
Owning rental property can be tricky.  Our property management company can make all the difference.  Our goal is to protect your investment, minimize your costs, and maximize your income without interrupting your daily life.
We Manage Properties
We are 100% focused on quality property management. No real estate sales, only management. This laser focus allows us to better serve our customers and clients.
We are experienced in managing all types of single family units from townhomes to condos to studios and even multifamily units from a duplex up to small apartment complexes.
Leave Tough Wok to Us!
Our approach is simple.  We provide professional, trustworthy property management services, from tenant screening to leasing to maintenance to evictions. Whether you are an investor with several rental homes or an unintentional landlord, we have your solution.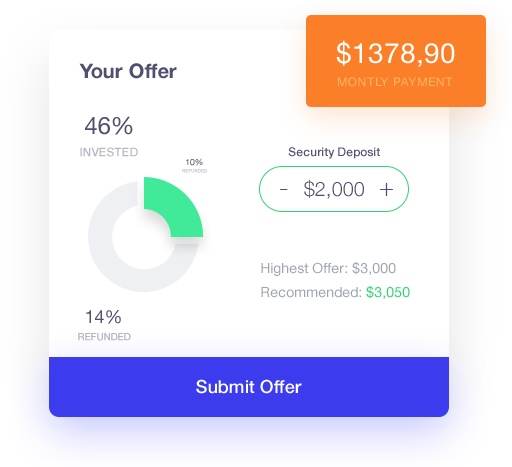 Our Professional Expertise.
You can count on our local knowledge and expertise.
Join other rental homeowners and investors who trust us to manage their rental property. Whether you own one rental home or several investment properties, our staff is prepared to meet the demands of property management, 24 hours a day. We know what works, what rents, and how to get more out of your rental property – all at a competitive price.
We Manage, Single/ Multi-Family Homes and Apartments
A Property Management Company You Can Trust
SIMPLECITY in our contracts, and communications. As good management is straightforward & makes ownership easy.
AUTHENTICITY in our honesty, upfront fees & methods. Total transparency about our work & your property.
TEAMWORK with clients & among staff. We collaborate to create superior results.
PROFESSIONALISM in our rapid response time. In the respectful way we treat you & your tenants. In everything we do.
FOCUS in our attention to details, organization, expertise & spending enough time improves quality.
PASSION about helping owners achieve their goals & providing the highest quality service.